Human Calendar
Now you can buy things.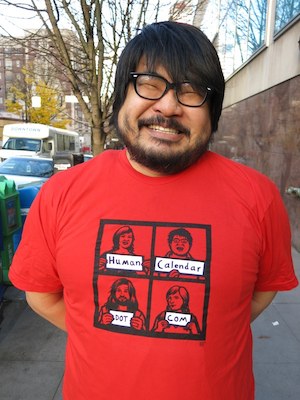 T-shirts:
Finally have them! Buy one or several and help offset the ever growing hosting fees this website racks up.
The t-shirt artwork was drawn by
Molly Hayden
.
Shipping:
USA:
All prices include shipping!
International:
USD $6.00 will be added to your order total at checkout time.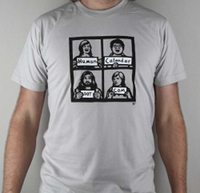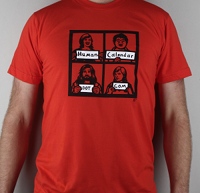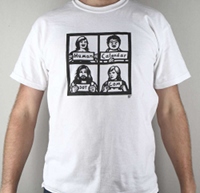 Modeling these shirts are Star Anna Krogstie, Justin Davis, and Travis Yost from the band
Star Anna & the Laughing Dogs
. The photos were taken in a Virginia parking lot during their Fall 2011 tour of the East Coast of the USA. For extra authenticity, the shirts spent the first week on the floor of the tour van to get that special "worn in" look. Justin (with longer hair) even managed to end up on the t-shirt.
Sales are handled via PayPal for the time being. Having a PayPal account is not required. After clicking the "checkout" button on the shpping cart page, just look for the link on the right side that reads "Don't have a PayPal account?"